Danimarka Kopenhag Üniversitesi'nde Doktora Sonrası Araştırma Pozisyonu
Postdoctoral Research Position at University of Copenhagen: University of Copenhagen – Denmark is pleased to offer Postdoctoral Position in Nutrient-specific satiety for international students who have achieved outstanding academic success. This scholarship is available for PhD students who wish to enroll in a research program at the University in Denmark for 2020/2021 academic session.
The candidate will be part of the Gillum Group focusing on Regulation of Metabolism and Nutrient-specific Appetite. The Gillum Group characterizes hormones and metabolites generated via the gut, gut microbiota, and liver that govern host metabolism and appetite. Identifying the receptors and cellular targets through which they exert their beneficial or detrimental effects with the goal of identifying novel therapeutic possibilities.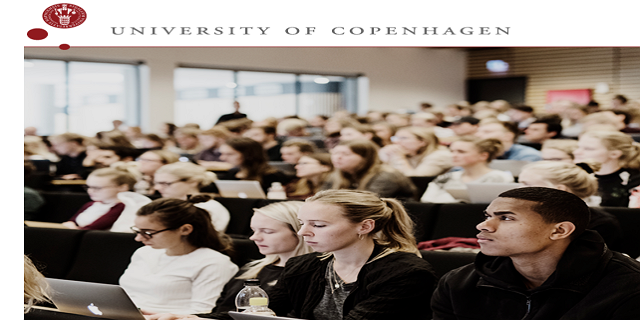 Burs Sponsoru/Sponsorları:  University of Copenhagen – Denmark
Alınacak burslar:  University of Copenhagen – Denmark
 Burs Türü:  Fully funded
Burs seviyesi:   PhD
Burs Değeri:  34,650 DKK/ approx. 4,650 Euro Monthly
Konu Uygunluğu: Faculty of Health and Medical Sciences
Ülke/Aday Uygunluğu:  International students
Uygunluk ve Seçim Kriterleri: Candidates are expected to posses the following eligibility criteria for the Postdoctoral Research Position at University of Copenhagen, Denmark
Applicants must a domestic or international students
Students admitted into PhD degree program.
The award is available for PhD research program in Nutrient-specific satiety in course offered at the University.
Bursun verildiği yarıyılda Onur programına tam zamanlı kayıt yaptıran öğrenciler.
Adayların ilgili alanda lisans derecesi sertifikası veya eşdeğeri olması gerekir.
Applicants must have MSc degree certificate or equivalent in the relevant field.
PhD in nutrition or molecular nutrition
Experience in designing and executing food preference experiments
Proven track record showing continuous scientific productivity in peer reviewed journals
Excellent written and oral communication skills in English
Yenilikçi bilimsel veya teknik çözümler tasarlamak için bağımsız düşünme ve analitik yetenek
Etkili bağımsız çalışma ve bir ekibin parçası olarak kapasite göstermek
Coşku, motivasyon, esneklik ve güven gösterin
Adaylar yüksek motivasyonlu, sorumlu ve yapılandırılmış bir şekilde bağımsız olarak çalışabilmeli, iyi kişilerarası ve iletişim becerisine sahip olmalıdır.
Applicants must hold an offer for a full-time program at University of Copenhagen – Denmark
İngilizce Dil Gereksinimi: Applicants are required to provide evidence of meeting the University of Copenhagen's minimum English language proficiency requirements.
---
Başvuru Prosedürleri Danimarka Kopenhag Üniversitesi'nde Doktora Sonrası Araştırma Pozisyonu
Nasıl Başvurulur
Your online application must be submitted in English by clicking 'Apply now' below at the official website. Furthermore, your application must include the following documents/attachments – all in PDF format:
Motivated letter of application (max. one page)
Curriculum vitae (maximum of 2 pages; your ORCID must be included)
Full list of publications (journal impact factors at publication date must be included)
References (name and contact details of at least two references)
For further information about the position, please contact Associate Professor Matt Gillum gillum@sund.ku.dk. For questions regarding the recruitment procedure, please contact SUND HR CBMR at SUND-HR-CBMR@sund.ku.dk
International applicants may find this link useful: www.ism.ku.dk  (International Staff Mobility).
Application Deadline:  August 10, 2020
Daha fazla ayrıntı için Resmi web sitesini ziyaret edin